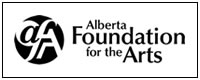 Today is Monday

24th

June 2019

Local Time 8:32 pm

Opening Hours

Park

Open 9:00 AM

Closed 10:00 PM

Office

Open 9:00 AM

Closed 4:30 PM

Lake Conditions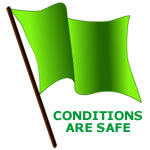 Fishing and Swimming are Allowed
Current Notices
Posted: 17th Jun 2019
Posted: 21st May 2019
Posted: 10th May 2019
Posted: 4th Oct 2018
Posted: 29th Aug 2018
Posted: 18th May 2017
Posted: 12th May 2017
Posted: 2nd Jun 2016
Posted: 7th Apr 2015
Posted: 25th Aug 2014
Posted: 7th Oct 2013
Posted: 19th Sep 2013
Posted: 6th Mar 2013
Our Current Members
Total Members
On Site Today
Current
Running Members
7165
Current Notices
Beach Closure
Effective immediately we will be treating the lake for algae, therefore all water activities and fishing are closed for 24 hours. Boating is still allowed.
Posted: Monday, 17th June 2019

Tennis Lessons
Midnapore Lake is happy to be offering tennis lessons this summer.

Class sizes are limited to 8 per class.

1. My first tennis (ages 4-6)

Classes are Wednesday Nights - July 3rd to August 21st. sessions are 1 hour in length and run from 5:00 to 6:00 pm cost $100.00

2. Tennis for Kids (ages 7-10)

Classes are Wednesday Nights - July 3rd to August 21st. sessions are 1 1/2 hour in length and run from 6:00 to 7:30 pm cost $150.00

All participants must be dressed for the weather. Classes will only be cancelled if the courts are unplayable. In the event a class needs to be cancelled a make up class will be scheduled.

As of now classes are for members only

please call the office at 403-256-0550 with any questions.



Posted: Tuesday, 21st May 2019

MOVIE ON THE BEACH
Movie on the Beach
Due to poor weather last fall this event was cancelled and re-scheduled for Saturday, May 25, 2019. We will be presenting How to Train Your Dragon - The Hidden World.
There are major changes to this event.
Since twilight occurs after 10:00PM we cannot use the inflatable screen with the projector. The start time for this event would be too late.
We will be using a much smaller LED display system more suited for a smaller audience size.
We will offer 2 shows
· 6:30PM We encourage families with young children to attend this show time.
· 9:00PM We ask that families with older children attend this presentation.
· Parking may be limited for the second show time.
· Mr. Happy Days Fries Food Truck on site as well as Kettle Corn and Ice Cream Truck
Further announcements for this event will be posted to our Facebook page as well as our website.

Posted: Friday, 10th May 2019

FISH STOCKING
We are very excited to have received our fall fish stocking and will re-open fishing on Sunday Oct 7th, 2018.

We allow members to keep one Rainbow Trout over 12" in length. Catch and Release will remain in place for Brown Trout, Grass Carp and Small Rainbow Trout. The monthly limit of 12 per household will remain unchanged.

Please contact the office with any questions. Thank you and Enjoy!
Posted: Thursday, 4th October 2018

SOUTHGATE
Please be advised that Southgate will close for the season end of day September 3rd, 2018. We thank you all for a wonderful summer.


Posted: Wednesday, 29th August 2018

Outside Boats and Whirling Disease
Due to the discovery of Whirling Disease in the Bow River, Alberta Fisheries has been conducting an investigation and developing a course of action. The result of this is that several man-made lakes in the Calgary area have been denied or delayed in the receipt of their 2017/2018 fish license. We are fortunate to have been granted our license. Because this investigation is ongoing we are feeling pressure to protect our water and our lake.

We are therefore going to put a temporary moratorium on the use of outside boats (including paddleboards and inflatable paddleboards) in our water and ask fisherman to be careful that all their equipment is clean. This moratorium is temporary and will be lifted as we have better understanding of the Alberta Fisheries investigation and plan.

WHIRLING DISEASE INFORMATION

During the fall of 2016 Whirling Disease was detected and confirmed in Banff national Park. This disease affects salmonid fishes including species of trout, salmon and whitefish. The disease has spread beyond the National Park boundary and is present in the Bow River water basin including the Bow River, Elbow River and related tributaries.

According to a CBC news article:
"The entire Bow River Watershed has been infected with whirling disease, the Canadian Food Inspection Agency (CFIA) has declared, prompting new province-wide measures to try to contain the spread.
The disease can cause infected fish - predominantly trout and whitefish - to swim in a whirling pattern and die prematurely.
The agency has also declared the rest of the province a "buffer zone" for the disease."
The spread of this disease from one body of water to another occurs as a result of wildlife and human activity. The commercial fish industry that hatches and raises trout species for stocking lakes such as ours has been tested by the Province of Alberta and most tested negative for the presence of the disease, including our supplier.

We are advised that the human consumption of fish that may be affected by disease is safe.

Posted: Thursday, 18th May 2017

Fishing Area For Persons With Disabilities
Midnapore Lake is happy to announce that we can now provide an area at the end of the fishing dock for use by persons with disabilities, wheelchair users, persons with mobility issues and their companions.

Thank you for your respect and appropriate use of this area.
Posted: Friday, 12th May 2017

Tips for Releasing Fish
Fishing season is in full swing at Midnapore Lake. Iit's a good time to remind all fishing members of Tips on Releasing Fish (as published in the Alberta Guide to Sportfishing Regulations)
If a fish is handled carefully and gently, it will have an excellent chance of survival. The most important factor related to fish mortality is damage caused by the hook penetrating the gill and stomach regions. Fish hooked in the lip or mouth have a better chance of survival. Avoiding methods that result in deeply hooked fish is the best way to reduce hooking mortality. "Still fishing" with bait, where the line is not actively attended, usually results in more deeply hooked fish. Attending the line to set the hook immediately at the time of the strike may reduce the occurrence of deeply hooked fish.
To further reduce harm to fish:
- Do not use barbed hooks.
- Retrieve your catch quickly.
- Release fish immediately (with care).
- Avoid squeezing the fish.
- Keep your fingers out of the gills.
- Keep the fish in water as much as possible.
- Remove the hook carefully.
- Leave deeply swallowed hooks in the fish.
(Side-cutters can be used to cut the hook instead of the line).
- Help revive the fish by holding it in the water.

Posted: Thursday, 2nd June 2016

Boats And Paddleboards
With the nice weather we have been having we would like to take this opportunity to remind everyone of our boating and paddleboard rules.

Please remember that you need to bring your card if you are borrowing any equipment.

There is only one boat or paddeboard lent out per card and the member whose card is presented must be on the boat or paddleboard at all times.

Paddleboards are for one person only and are therefore for members only.

If you have any questions or concerns about these rules please feel free to contact the office at 403-256-0550. Thank you everyone for your understanding.
Posted: Thursday, 13th August 2015

Member Survey Results
Please have a look under the Residents Tab, in the documents download section for a copy of the results of our member survey. We thank the 383 people who took the time to provide us with this valuable information.
Posted: Tuesday, 7th April 2015

Disc Golf Course
A huge thank you goes out to our volunteers who spent the last few weekends installing our new disc golf course. The tee box markers have not yet been installed but the course is playable. Right now, half the fun will be trying to find all of the baskets on the hill and east side of the park. Come out and enjoy!
Posted: Monday, 25th August 2014

Contact Information
Please be aware of the following contact information.

Office Phone: 403-256-0550
Office Fax: 403-254-5983
Office E-mail: office@midnaporelake.ca

Park Manager Phone: 403-256-0532
Park Manager E-mail: manager@midnaporelake.ca
>
President of the Board of Directors: president@midnaporelake.ca
Posted: Monday, 7th October 2013

New Residents
New residents, please see the residents tab and print off the documents required for registration. Please call the office at 403-256-0550 during office hours (Monday to Friday from 9 - 4:30) with any questions and welcome to Midnapore Lake!
Posted: Thursday, 19th September 2013

Membership Cards Required For Access
Membership cards are required for access to the Lake Midnapore Amenities. You will not be allowed to use the boats, any equipment or come fishing without your card.

All members, 12 and over, wishing to access the park, should have a current membership card.
Posted: Wednesday, 6th March 2013

Board Contact Details
Swimming In The Lake
THE SWIMMING AREA IS NOT SUPERVISED!!!
THE LAKE IS 30' DEEP, SO BE CAREFUL

It is recommended that small children be kept within arms reach

All members, including lake front homeowners, may use floatation/Splash island toys. these floatation toys are not to exceed 12 feet in diameter. Lake front homeowners using large floating trampolines or other floating devices must ensure they are securely anchored when in use. All members, including Lake front homeowners must ensure that when these items are not in use, they are removed from the lake

No diving or jumping off the dock.